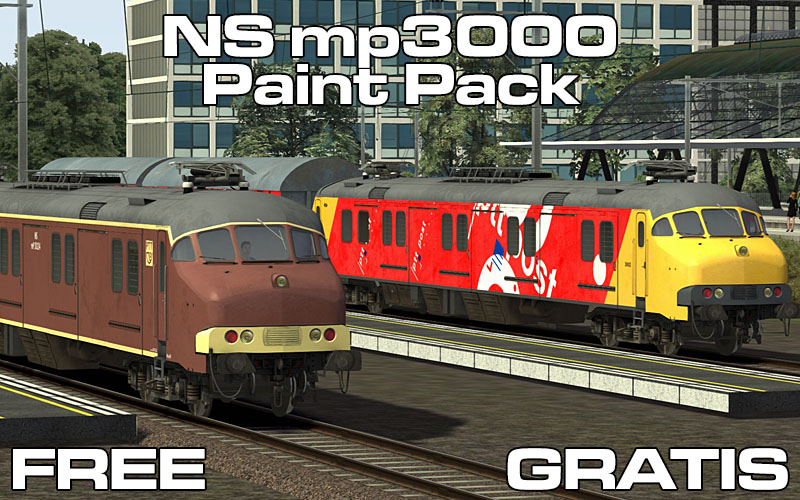 FREE
This paintpack adds the 5 PTT Post Train liveries to the mP3000 train. It also includes the PTT Post wagons.
You must have purchased the NS mP3000 add-on (v2.0 or newer) to be able to use this free pack.
This pack features:
5 new liveries - the classic brown PTT livery (with and without the yellow nose) and the three newer red/yellow liveries.
The Hbbkkss PTT post wagon.
Minimum requirements
Train Simulator 2015, 2016, 2017 or 2018 (upgrade from previous versions is free on Steam)
'Expert' control mode. Turn off simple controls.
Recommended: Dynamic lighting ON
Product(s) will not work in Train Simulator 2012, 2013, 2014.
Gallery
Download
If you have v2.0 (or newer) of the mP3000, you can download the PTT Paint pack here: NS mP3000 PTT Paint Pack v2.0 for Train Simulator.