Discount Codes
Want to start or grow your collection by more than one product? Use these coupon codes for bulk discounts:
GIMME2 = 10% off two products
GIMME3 = 15% off three products
GIMME4 = 20% off four or more products
Mailing list
Subscribe to the mailing list for occasional updates and important announcements.
NS SGM Retro Paint Pack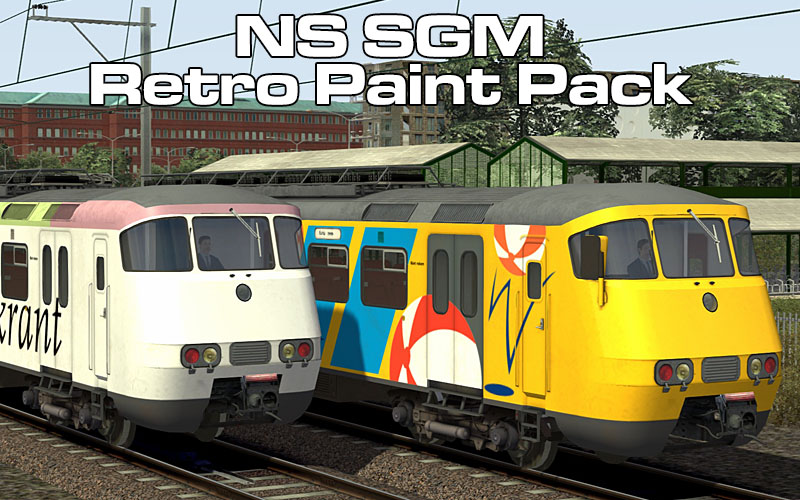 €1.75
Excl. VAT / ohne MwSt / zonder BTW
A reskin pack containing some 'classic' Sprinter paint schemes. The SGM Sprinter model is required for this paint pack to work. This pack features:
Full-train Algemeen Dagblad livery.
Strandsprinter livery.
CityPendel (The 'Banana') livery including a remodelled passenger view.
Fictional SprinterLiner livery.
SGM2 with Delta Lloyd advertising banners.
SGM2 with Siemens advertising banners.
Note: all logos are the property of, and trademarked by the respective owners.
⇓ Buy from partner stores ⇓
Quick help
Gallery