Discount Codes
Want to start or grow your collection by more than one product? Use these coupon codes for bulk discounts:
GIMME2 = 10% off two products
GIMME3 = 15% off three products
GIMME4 = 20% off four or more products
Mailing list
Subscribe to the mailing list for occasional updates and important announcements.
Freelance Commercial Work
I don't only do private work, but I am available for freelance and contract work too. That can be for either trains or 3D models (such as stations, trackside buildings etc) for Train Simulator games, or for 3D rendering work such as that for the Stationsgebied Utrecht (below).
Accident visualisation
ChrisTrains worked with RozendaalCity to provide models for an accident analysis video involving a chemical tanker and a Mat'64 passenger train.
Stationsgebied Utrecht
ChrisTrains worked with the Stationsgebied Utrecht project to help visualise the newly modernised station which is being built in Utrecht, in the Netherlands. You can see more details at the project website at http://www.3idee.nl/.


Cham Ltd Computational Flow Dynamics
Cham Ltd (website) asked ChrisTrains to work with them on some proof-of-concept flow dynamics models with the Eurostar engine unit. The results so far look promising.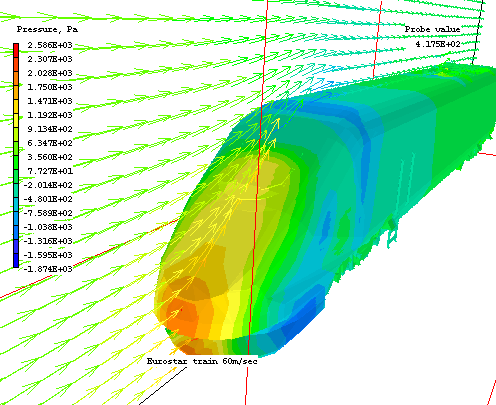 E\Semble Emergency Management Training
E\Semble asked ChrisTrains to provide them with some models for disaster and emergency management training scenarios and simulation. The first screens show a Koploper running inside their simulation. (currently without doors).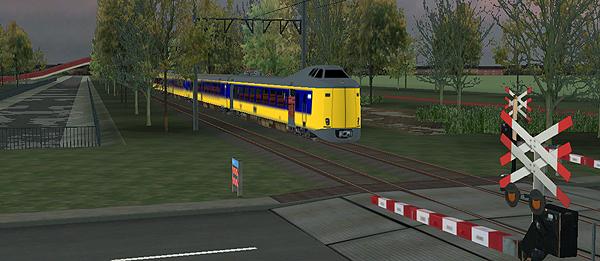 Freelance Game Work
I've had a lot of involvement in the commercial game world too. The following is a rundown of the packages that are available to which I've contributed something. Most recent packages are at the top of the list, oldest at the bottom.
Abacus MAGLEV2005 Casino Express

This is a project put together largely by Craig Scott and Pat Malicki, but Abacus came to me and asked if I'd do the cabview for it. So I did. The package came out late 2002 and you can find details about the Casino Express here.
JustTrains TGV Pack

As a parallel project with the Euro Loco Pack, JustTrains asked for a regional loco and carriage set for the TGV Pack, along with cab and passenger views for Clem Tillier's excellent TGV train set. I contributed the SNCF BB7200 with a full rake of Corail carriages (first and second class), with cab and passenger views. I did the cabview for the TGV with different renderings for each different type of train set. Full details about the TGV Pack can be found at JustTrains website, by clicking here.
JustTrains Euro Loco Pack

JustTrains came to me in mid-2001 on the strength of my free trains and signed me up as the sole developer for their Euro Loco Pack. The result was 100% my own work. It included a varied selection of trains from across Europe all with transparent windows, Superscale detail, custom cabviews and custom carriage interiors.
Abacus RailYard collection

Abacus asked for contributors to their second "collection" pack and I obliged with a variant of the freeware Plan T / Plan V trainset. I called it the Plan-B (for Benelux) and repainted it in fictional Beneluxrail colours. The RailYard Collection can be found here.
Abacus Trainsim Roundhouse

Abacus were the first published to put together an add-on pack for MSTS. They contacted me on the strength of my free trains and asked if they could be included in the Roundhouse. As a result, 75% of that pack was my trains. Included were the very original versions of the Eurostar, Sprinter, NS1200, NS1800, Regiorunner and Koploper. Would you believe I gave them those for free. I know now that they've sold over 20,000 units of the Roundhouse. Let's just call that a 'character building experience' shall we. The TrainSim Roundhouse can be found here.