Discount Codes
Want to start or grow your collection by more than one product? Use these coupon codes for bulk discounts:
GIMME2 = 10% off two products
GIMME3 = 15% off three products
GIMME4 = 20% off four or more products
Mailing list
Subscribe to the mailing list for occasional updates and important announcements.
NS mP3000 PTT Paint Pack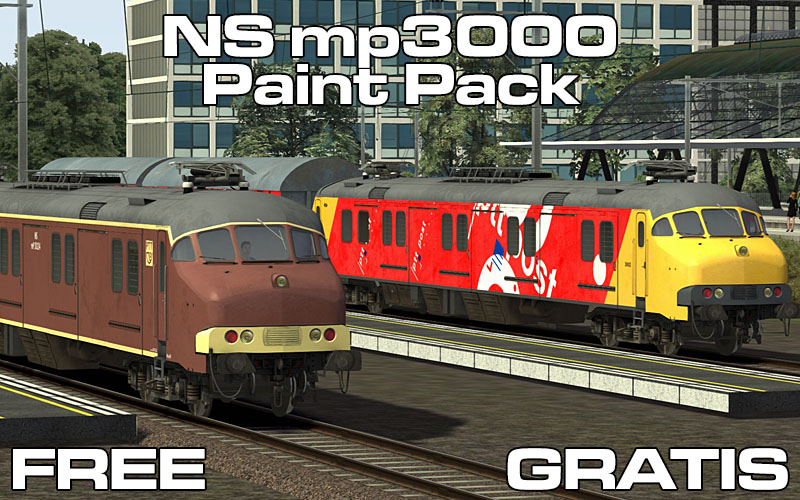 FREE
Excl. VAT / ohne MwSt / zonder BTW
This paintpack adds the 5 PTT Post Train liveries to the mP3000 train. It also includes the PTT Post wagons.
You must have purchased the NS mP3000 add-on (v3.0 or newer) to be able to use this free pack.
This pack features:
5 new liveries - the classic brown PTT livery (with and without the yellow nose) and the three newer red/yellow liveries.
The Hbbkkss PTT post wagon.
⇓ FREE DOWNLOAD ⇓
Quick help
Gallery