Discount Codes
Want to start or grow your collection by more than one product? Use these coupon codes for bulk discounts:
GIMME2 = 10% off two products
GIMME3 = 15% off three products
GIMME4 = 20% off four or more products
Mailing list
Subscribe to the mailing list for occasional updates and important announcements.
NS Koppelwagen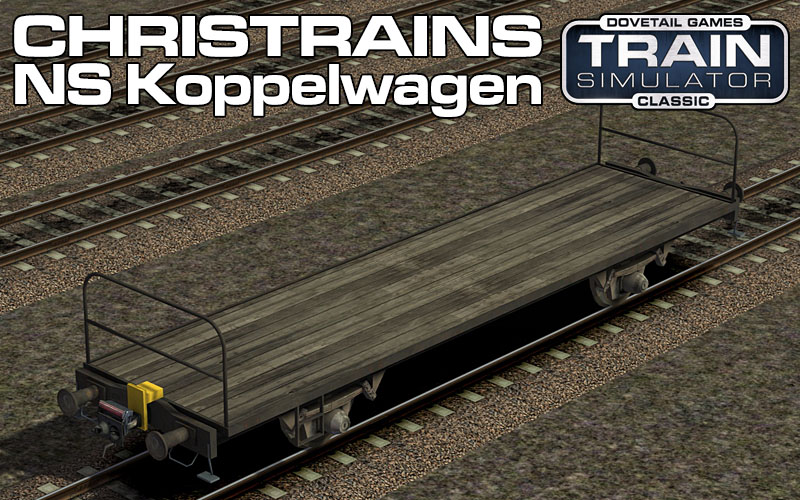 FREE
Excl. VAT / ohne MwSt / zonder BTW
A 'Koppelwagen' (coupling car) similar to the type used by the NS for train rescue. This wagon has a 3-link coupling on one end and a basic scharfenberg coupling at the other. Use it to allow freight locomotives like the NS6400 to tow EMUs like the SGM Sprinter.
Can be used in your own scenarios. Use the 'dead engine' option in the scenario editor to create 'dead' passenger trains for towing.
⇓ FREE DOWNLOAD ⇓
Download the koppelwagen here: NS Koppelwagen for Train Simulator.
Gallery