Discount Codes
Want to start or grow your collection by more than one product? Use these coupon codes for bulk discounts:
GIMME2 = 10% off two products
GIMME3 = 15% off three products
GIMME4 = 20% off four or more products
Mailing list
Subscribe to the mailing list for occasional updates and important announcements.
NS Gbs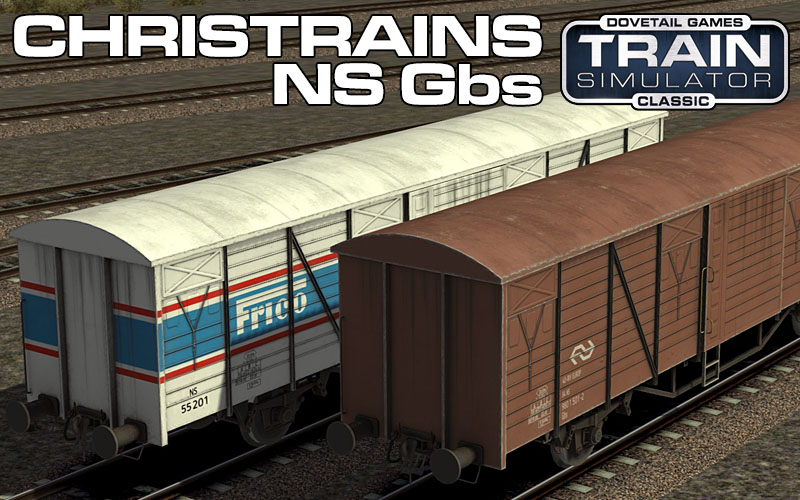 €1.75
Excl. VAT / ohne MwSt / zonder BTW
A basic Gbs goods / freight wagon. Designed to work with ChrisTrains rolling stock but should work with any other rolling stock in the game.
Full custom model, but uses the Railworks generic wagon sounds.
Comes in two colour schemes - simple brown and a white Frico wagon.
Uses smart scripting to place a flashing red light on the last wagon in a consist.
Comes with a simple scenario on the TestTrak to quickly show off the wagons.
Can be used in your own scenarios.
Free updates for life (see this note about product update emails)
Minimum requirements
Train Simulator 2016, 2017, 2018 or 2019 (upgrade from previous versions is free on Steam)
'Expert' control mode. Turn off simple controls.
Recommended: Dynamic lighting ON
Product(s) will not work in Train Simulator 2012, 2013, 2014.
⇓ Buy from partner stores ⇓
Quick help
Gallery