Discount Codes
Want to start or grow your collection by more than one product? Use these coupon codes for bulk discounts:
GIMME2 = 10% off two products
GIMME3 = 15% off three products
GIMME4 = 20% off four or more products
Mailing list
Subscribe to the mailing list for occasional updates and important announcements.
NS DD-AR/DDZ Bundle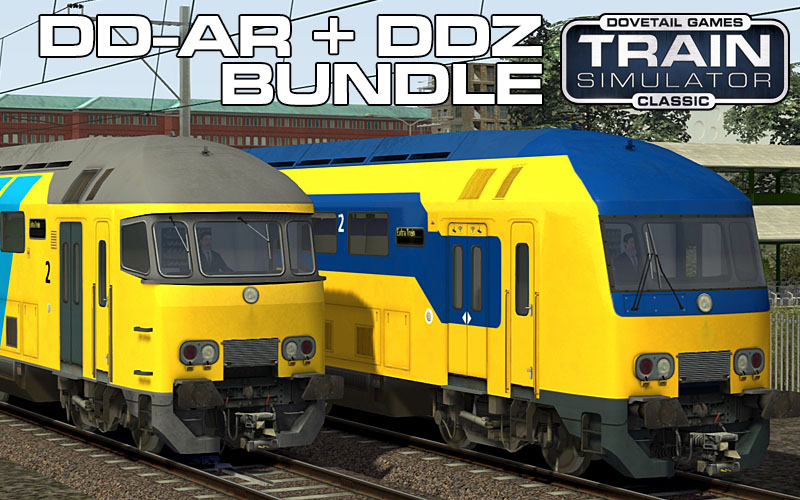 €18.00
Excl. VAT / ohne MwSt / zonder BTW
A bundle containing both the DD-AR and DD-Z passenger trains.
Minimum requirements
Windows® 10 (32/64bit)
Train Simulator 2020 or 2021 (upgrade from previous versions is free on Steam)
'Expert' control mode. Turn off simple controls.
Recommended: Dynamic lighting ON
Video: recommended game settings
Product(s) will not work in Train Simulator 2012-2018.