Discount Codes
Want to start or grow your collection by more than one product? Use these coupon codes for bulk discounts:
GIMME2 = 10% off two products
GIMME3 = 15% off three products
GIMME4 = 20% off four or more products
Mailing list
Subscribe to the mailing list for occasional updates and important announcements.
NS6400 Paint Pack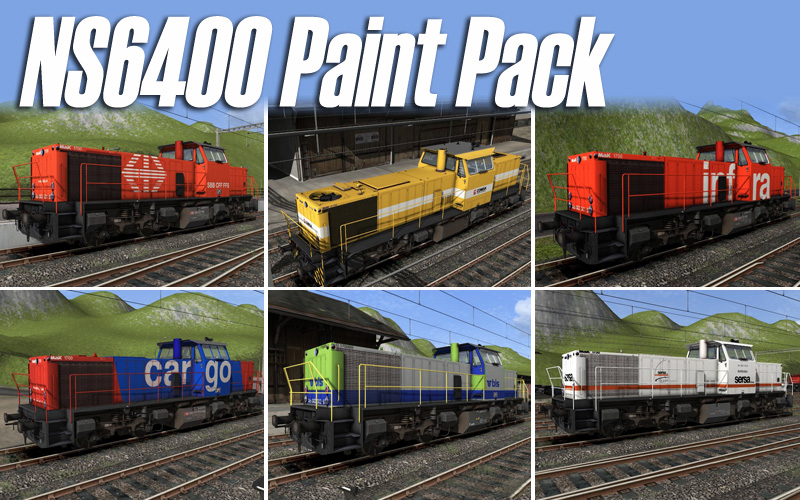 FREE
Excl. VAT / ohne MwSt / zonder BTW
Paul Mersel has made available a reskin pack based on the NS6400. The German Am843 is a nearly identical locomotive and I worked with Paul to enable him to reskin the NS6400 with some custom options.
You must already have purchased the NS6400 for this reskin pack to work.
Minimum requirements
Train Simulator 2016, 2017, 2018 or 2019 (upgrade from previous versions is free on Steam)
'Expert' control mode. Turn off simple controls.
Recommended: Dynamic lighting ON
Product(s) will not work in Train Simulator 2012, 2013, 2014.
⇓ FREE DOWNLOAD ⇓