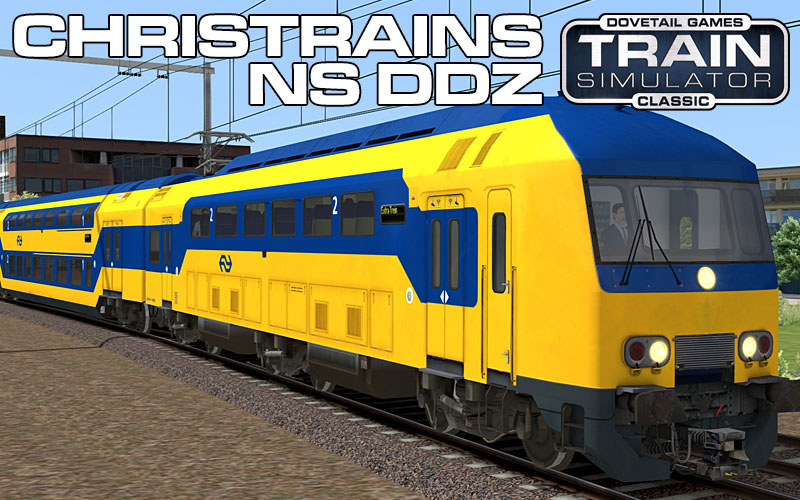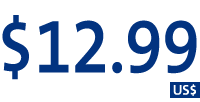 A reproduction of the DDZ / NID double-decker electric passenger train that can be seen all over the Nederlandse Spoorwegen (Dutch national railways) network.
Full custom model
Hybrid audio uses mostly Railworks sounds with some additional custom sounds.
New NS intercity colours.
Working engine and driving trailer (mBk and ABvk units).
Detailed cabview (a hybrid between the mBk and ABvk cabs which are almost identical).
First and second class passenger wagons (ABv and Bv units).
First class passenger view (ABv unit).
Uses smart scripting for cab lighting, custom controls, cruise control, footplates, destination boards and more.
Cruise control
Dynamic autonumbering
Comes with three scenarios (London-Paddington/Great Western mainline, Seeberg, Hagen-Siegen/Ruhr Sieg line). Please see this important note about scenarios and routes in Train Simulator 2013
Can be used in your own scenarios, and is available in Train Simulator 2013 QuickDrive.
English User's manual supplied as a PDF file. Please read it as there are many unique controls for this model.(The manual is available in Start->All Programs->ChrisTrains)
Free updates for life (see this note about product update emails)
Enjoy it. I try to be responsive to people's requests so if you think something isn't quite right, send me a bug report.
Minimum requirements
Train Simulator 2014 (upgrade from TS2013 is free on Steam)
'Expert' control mode (my add-ons typically do not work with 'simple' controls. Turn off simple controls.
Product(s) will not work in Train Simulator 2012.
Product(s) might work in Train Simulator 2013 but headlights might be missing.
Buy
Buy direct using
PayPal or credit card
Buy from JustTrains
Buy from Signalsoft
Buy from RailTraction
Kaufen von Aerosoft
(für Deutsche-kunden)


Gallery
History
DDZ / NID : Doubledecker Zone / New Intercity Doubledecker
This doubledecker train consists of DD-AR stop-train coaches and mDDM engines that were revised and upgraded in 2011 to become intercity trains. The interior was completely renewed to cater for two different types of passenger. Upstairs is designed for reading and working - the 'quiet zones' - and the seats are arranged more privately. Downstairs is designed for more public interaction and groups with seats arranged more face-to-face as well as the informal L-shaped "lounge sofas".
Externally the three separate front windows of the mBk and ABvk wagons have been replaced with a single large windscreen, behind which the old three-window frame still exists. There are also two new electrically driven wipers and sprayers, and the cab side windows have been closed off.
The sides of the train sport the blue-on-yellow intercity colours familiar to the VIRM trains, with the blue stripes following the lines of the floors in each coach. High and low seating floors with mid-level entry floors at each end. The missing lower stripe of the mBk engine (no lower floor) sets this train set apart from the similar VIRM.
Series
75xx / 76xx
Traction
Electric
Power
2400kW (3218hp)
Axle formation
Bo-Bo-Bo
Wheel diameter
920mm
mBk length
21.39m
Maximum speed
140 km/h
mBk Weight
76 ton
mBk Number built
50
Built by
Talbot / Holec / De Dietrich / ABB
Years entered service
1991-1996