Frison scenery objects
Many dutch routes for Train Simulator use the excellent free scenery objects made by Frison.
Frison has allowed me to host his downloads here as a convenience for ChrisTrains customers.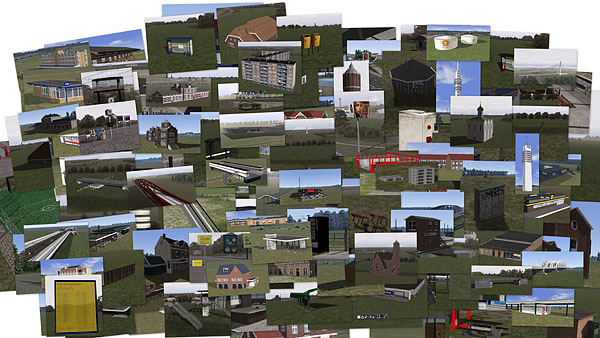 Download
Frison scenery objects are free. There are two download options.
Option 1: Download individual objects as .rwp railworks packages: Individual objects
Option 2: Download all objects in a single .exe installation file ( 264.85 MB, last modified: 14/Jan/2017 ): Single installation file

Click here to see thumbnails of all the objects.
Follow Frison or ask for objects
You can keep up-to-date with Frison at his official facebook page : Frison Railworks Objecten.
You can email requests for new objects too: Request a new Frison object. Please use this link to email Frison - ChrisTrains does not build these objects.